In this newest episode of our series of podcasts recorded in Spanish. we hear from Luis Clemente Jiménez-Botello and Roberto Avila-Vázquez sharing their experience in creating the SALUS Project and the Node Covid-19. This project earned a 2020 OE Award for Excellence in the Open Resilience category.
The coronavirus disease 2019 (COVID-19) showed us worldwide the fragility of the human species. Providing the population with useful, current, and dependable knowledge about COVID-19 was vital to mitigate the damage and expansion of the disease. The SALUS Project, Node Covid-19 was launched with this challenge as their mission. Striving to provide reliable information to everyone that needed it presented in a way they would understand.
The SALUS Project Node Covid-19 is a collaborative effort of health professionals and academics sharing their knowledge and expertise with the world. They provide accurate, updated, relevant, brief, and free information to the general population, in compliance with the UN Sustainable Development Goal 3, Health and Well-being.
In México as in other Latin-American countries, most indigenous people identify strongly with a traditional native language. These languages are intrinsically linked to their way of life, culture, and identity. Languages embody their values, history, and development, affirming and maintaining well-being, self-esteem, and a strong sense of identity. Recognizing this reality, SALUS, Node Covid-19 answers specific questions about the disease in different indigenous languages to make sure that every community has the information they need to keep safe.
Contributions of SALUS
Strengthening indigenous culture and identity.
Reduce indigenous disadvantages and lists the associated building blocks for action.
Acknowledging the culture must be recognized in actions interned to overcome indigenous disadvantages.
Understanding specific evidence about COVID-19, its prevention, and factors such as their lack of access to effective monitoring and early-warning systems, and adequate health and social services.
SALUS is currently expanding and in the process of becoming Red Pharos. A network that provides health information worldwide in many languages. The system will have a collaborative integration with the inclusion of physicians, translators, and academics of many countries and in many languages. Providing relevant and updated health information to communities that wouldn't have access to this knowledge otherwise.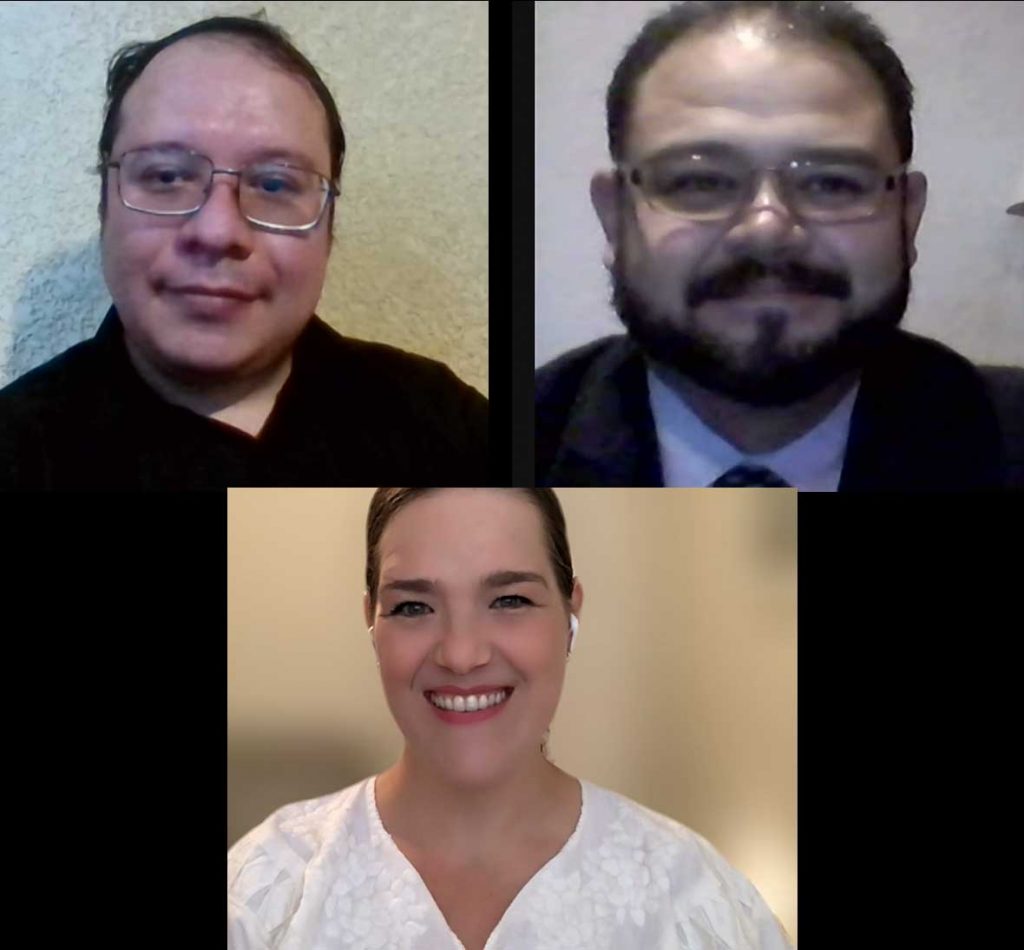 Podcast: Play in new window | Download
En éste, el más reciente episodio de nuestra serie de podcasts grabados en español, escuchamos al Dr. Luis Clemente Jiménez-Botello y Roberto Ávila-Vázquez compartir cómo iniciaron el Proyecto SALUS y lanzaron el Nodo Covid-19.
La enfermedad del coronavirus 2019 (COVID-19) nos mostró a nivel mundial la fragilidad de la especie humana. Distribuir información útil, actualizada y confiable sobre COVID-19 se convirtió de vital importancia para ayudar a mitigar el daño y la expansión de la enfermedad. El Proyecto SALUS, Nodo Covid-19 se lanzó con este desafío en mente. Ofrecen proporcionar información confiable y entendible a todas las poblaciones que la necesiten.
El Proyecto SALUS, Nodo Covid-19 es un esfuerzo colaborativo de profesionales de la salud y académicos que comparten sus conocimientos y expertise con el mundo. Proporcionan información precisa, actualizada, relevante, breve y gratuita a la población en general, en cumplimiento con el Objetivo de Desarrollo Sostenible 3 de la ONU, Salud y Bienestar.
En México, como en otros países latinoamericanos, la mayoría de las poblaciones indígenas se identifican con una lengua nativa. Estos lenguajes están intrínsecamente vinculados con su forma de vida, cultura e identidad. Su idioma representa sus valores, historia y desarrollo. Afirman su bienestar, fomentan su autoestima y les da un gran sentido de identidad.
El proyecto SALUS, Nodo Covid-19 reconoce esta realidad y ofrece respuestas a preguntas específicas sobre la enfermedad en diferentes idiomas indígenas para asegurarse de que cada comunidad tenga la información que necesita para mantenerse segura.
Contribuciones de SALUS
Fortalecimiento de la cultura e identidad indígena
Reducir las desventajas indígenas e identificar los componentes básicos para acción
El reconocimiento de la cultura debe ser parte de las acciones que se realicen para superar las desventajas indígenas.
Comprender la evidencia específica sobre COVID-19, su prevención y factores como su falta de acceso a sistemas efectivos de monitoreo y alerta temprana, y servicios sociales y de salud adecuados.
El proyecto SALUS se encuentra en expansión para convertirse en la Red Pharos. Una red que proporciona información de salud para todo el mundo en diversos idiomas. La red tendrá una integración colaborativa con la inclusión de médicos, traductores y académicos de diversos países. Busca brindar información de salud relevante y actualizada a comunidades que de otra manera no tendrían acceso a este conocimiento.
---
La música utilizada en este episodio fue "Joyful Meeting" de Crowander del Free Music Archive compartido bajo una licencia Creative Commons BY-NC (Attribution-Non-Commercial 4.0).