Just sneaking this episode in before the old year ends, I (Alan Levine) wanted to share hints at the next few episodes of OEG Voices that will be published in January 2023 and also spout a few thoughts about formats, guests, and ideas for our podcast series.
So while this could have been done easily as a blog post, I thought, why not just record it? This is our last episode then for 2022…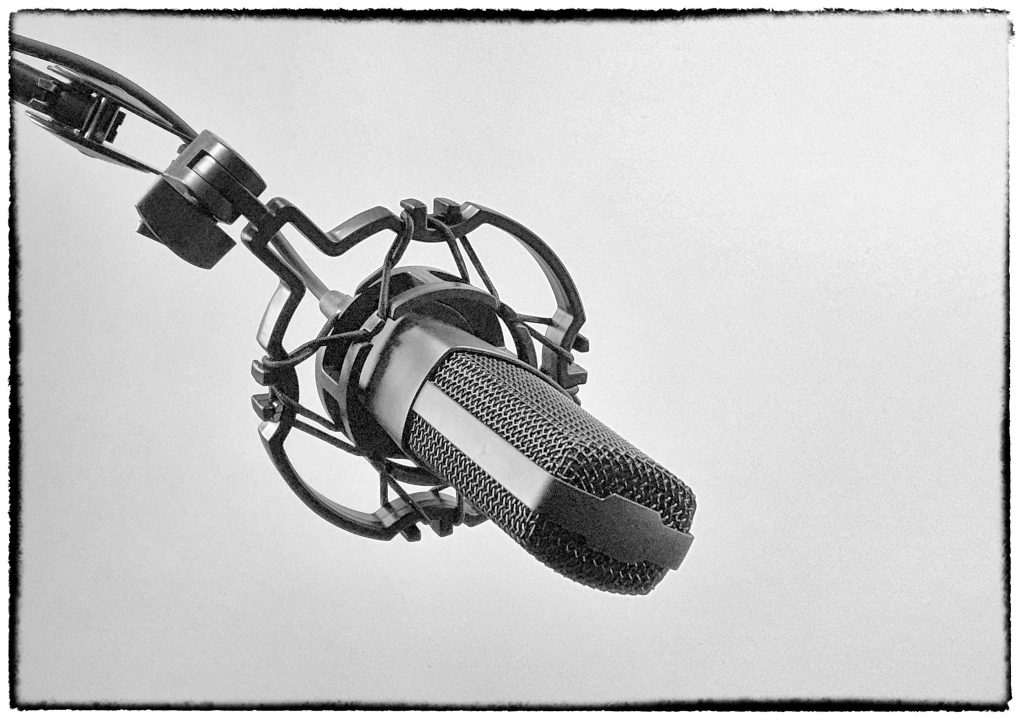 Podcast: Play in new window | Download
References for Episode 47
As of December 31, 2022 we have published 47 episodes of OEG Voices. You can view them:
Subscribe to Podcast:
Free Music Archive
Oh, and our podcast host forgot to mention we have added a top menu item that will translate the web site (not the audio) to other languages via Google Translate
OEG-Stimmen "Ein Podcast von Open Education Global", OEGの声 "Open Education Global のポッドキャスト", Голоси OEG "Подкаст від Open Education Global", etc

OEG Voices "A Podcast from Open Education Global" translated into German, Japanese, and Ukrainian just to show a few examples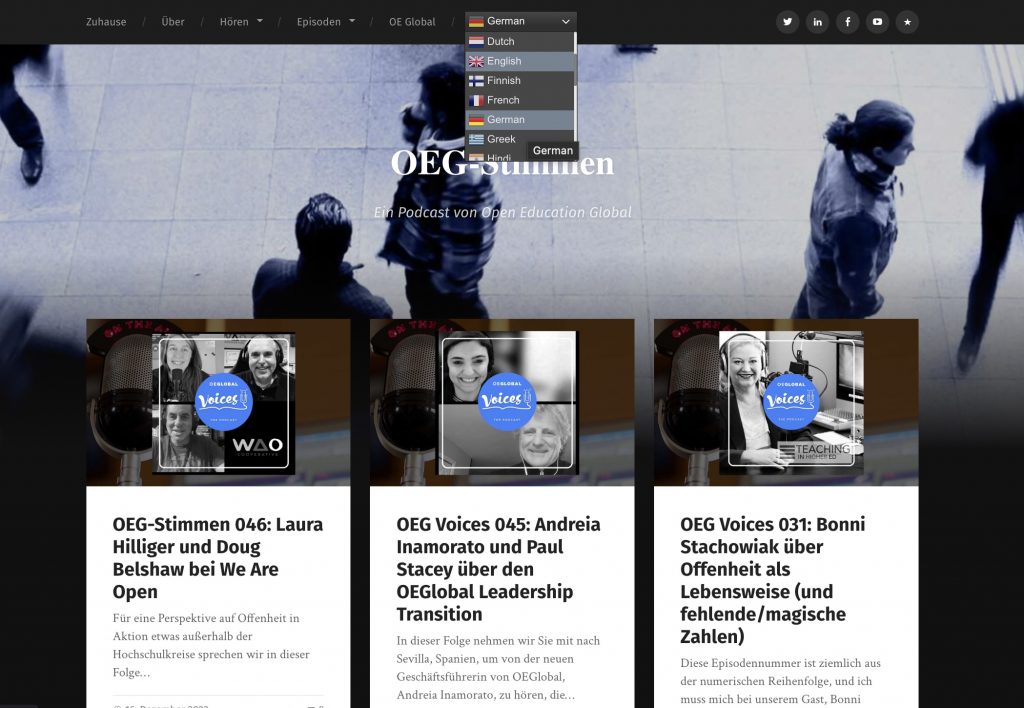 We will be back in the new year with more voices of open educators… if you have ideas, suggestions, please reply below via OEG Connect.
---
Our music for this episode is Going Forward Looking Back by Podington Bear licensed under a Attribution-NonCommercial 3.0 International License found, like most of our intro music, in the Free Music Archive (see our full FMA playlist).
The introduction was created with the OEG Voices Mixer features voices of Cynthia O, Lori-Beth L, Paul S, Ajita D, Gino F, Shannon S, Isla H-F, Rowena B, Clint L, Vera K, Shinta H, and Terry G (learn how to add your voice to the mix).
The header image includes the OEG Voices logo and 2022/365/340 The Mic Is On! flickr photo by cogdogblog shared into the public domain using Creative Commons Public Domain Dedication (CC0) and in the background is Telescope flickr photo by salendron shared under a Creative Commons (BY-NC-SA) license