As a followup to our January news story "Connecting Back to the Roots of OEGlobal at MIT" we sought to hear more about MIT's open education efforts in 2023. After reaching out to our rep, Curt Newton (Director of MIT OpenCourseWare, OCW) to organize a podcast session, we are pleased to share this conversation with Curt along with Sarah Hansen, MIT OpenCourseWare senior manager, and Chris Capozzola, Senior Associate Dean for Digital Learning at MIT.
Curt shared the excitement and start up atmosphere of the first years of OCW and how its mission really was that of the institution itself, to share knowledge publicly. But most of the excitement in the conversation was about the recognition of the world wide impact of OCW and a new effort for MIT to want to actively listen to the global community to serve even better the learners it reaches "beyond the Dome."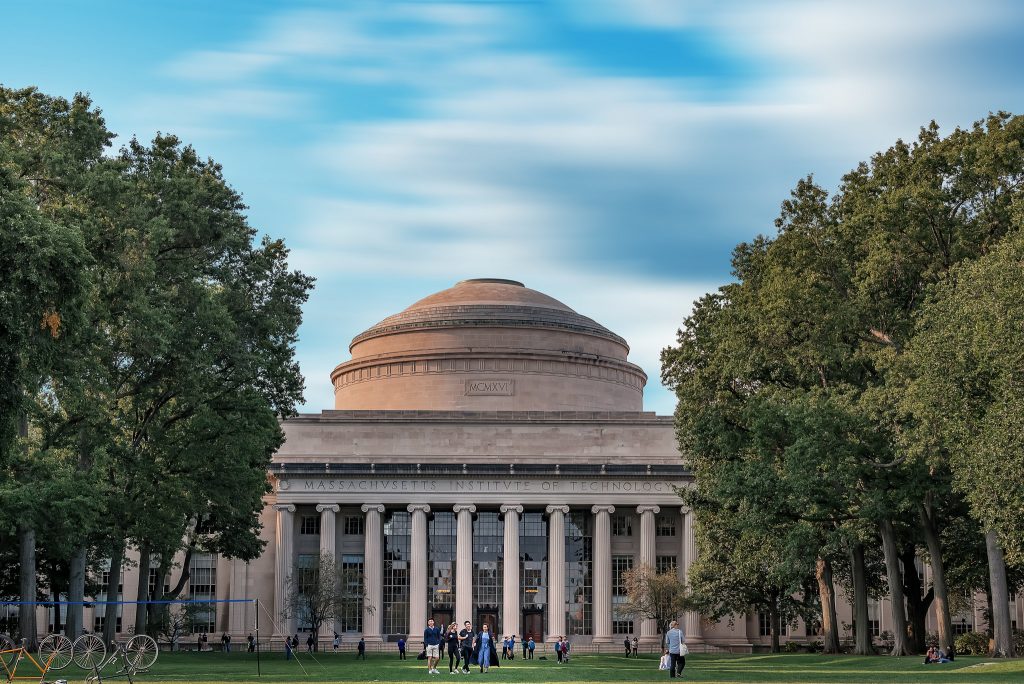 Listen in for more, and you will gain an appreciation for not just the technology of OCW but the humanity behind it plus the continued drive at MIT to share openly and globally because it remains a core mission of the institution. Plus, you can learn the story of "Tim" the mascot ;-).
We are excited about the interest Curt, Sarah, and Chris expressed for connecting with the global open education community. Listen in and then add your ideas below in the OEG Connect conversation about this episode.
Podcast: Play in new window | Download
References and Quotes for Episode 50
I don't know how to describe it, but you walk down the halls and you're just inspired by the work everybody's doing, and this really funny thing happens. You start to feel like you can do those things too. Like if I just have access to the right materials, I could learn this stuff. It's nothing I've ever experienced anywhere else.

It's completely inspirational. And I think through our work, that's what we're trying to share through OCW and other projects is that feeling of you can do this. You know, if you have the right materials, you can learn and do anything. And so I think that's something that maybe people don't realize until they come to MIT, that this energy is real.

….

And actually my whole goal in doing this is to help people outside of MIT feel like they're here with us, under the dome, walking down the Infinite Corridor with their favorite professor for 15 minutes between classes. Like I want them to have that same experience of magic that we get right here on campus.

Sarah Hansen on what it's like to work at MIT
I think I would add that that authenticity is not just in the podcast, the educator insights offerings, but it's actually in the course materials themselves. We try to let that just unfold as naturally as possible and that's why OpenCourseWare materials don't have the feel of like a really polished kind of corporate education. You feel like you're at MIT. And our faculty are so different in the way that they operate in the classroom. And we try to kind of showcase that as much as we can.

Chris Capozzola on MIT faculty reflections in the Chalk Radio podcast
The stakes in many ways have never been higher [and MIT] has a special ability to put a stake in the ground for open and to be a voice and an advocate for all things open, right? Not just OpenCourseWare, right, but open access materials open, open source code, open platforms, open protocols, all of that. And there is both a need for it and a real energy around it that I think we can really tap into.

Chris Capozzola on MIT OCW in 2023
I think we all celebrate that very tangible and impactful demonstration of what Open can do. I know it's a thing that's referenced when we're talking about, the power of continuing to expand and grow our open capabilities. You know, I'm thrilled to see, things like the recent US White House announcement about pushing, for stronger open access to research policies.

Curt Newton on openness in 2023
So we are pretty excited to begin a next chapter, which is really focused on collaborations with other people in the open ecosystem, and that's gonna begin with a lot of listening. We've brought a new colleague on board, Shira Segal, whose job will be to listen to people in the open ecosystem, understand what their successes are, their challenges, their needs and to work with us to understand that and then to find points of connection where we can support the work of people in ecosystem.

We can shape what we do it,w hen and if we can, in response to those needs. And we're just really excited about two, three, ideas, oh my gosh, they like keep bubbling up… So for one of them, Una, we're excited to begin working with community colleges to see if we can support faculty in teaching with resources from OCW, but more importantly, adapting them to make learning really powerful in their own settings.

Sarah Hansen on new efforts at OCW
Our open licensed music for this episode is a track called Pioneer by Simon Mathewson licensed under a Creative Commons Attribution-NonCommercial-ShareAlike 4.0 International License found, like most of our intro music, in the Free Music Archive (see our full FMA playlist).
The introduction created with the OEG Voices Mixer features voices of Maren D, Ajita D, Rowena B, Shannon S, Cynthia O, Andreia I, Lena P, Robert S, Nicole N, Wayne M, Isla H-F, Lori-Beth L, Bonni S, and Judith S (learn how to add your voice to the mix).
Again, on a production note, this was a third episode we used Descript for transcribing and editing audio.