Open Education Global initiated a 12 month internship program in 2022 aimed at providing students, newcomers or practitioners in the open education field an opportunity to gain practical experience by working directly with OEG staff on our development and capacity building activities.  Apparently time was flown by as we are now introducing you to the inaugural generation of interns, almost as some of them are completing their projects.
Open Education Global inició un programa de pasantías de 12 meses en 2022 con el objetivo de brindar a los estudiantes, recién llegados o profesionales en el campo de la educación abierta la oportunidad de adquirir experiencia práctica trabajando directamente con el personal de OEG en nuestras actividades de desarrollo y desarrollo de capacidades. Aparentemente, el tiempo pasó volando ya que ahora les presentamos a la generación inaugural de pasantes, casi cuando algunos de ellos están completando sus proyectos.
In this episode you will hear the perspectives from our interns, in conversation with their OEGlobal staff mentors: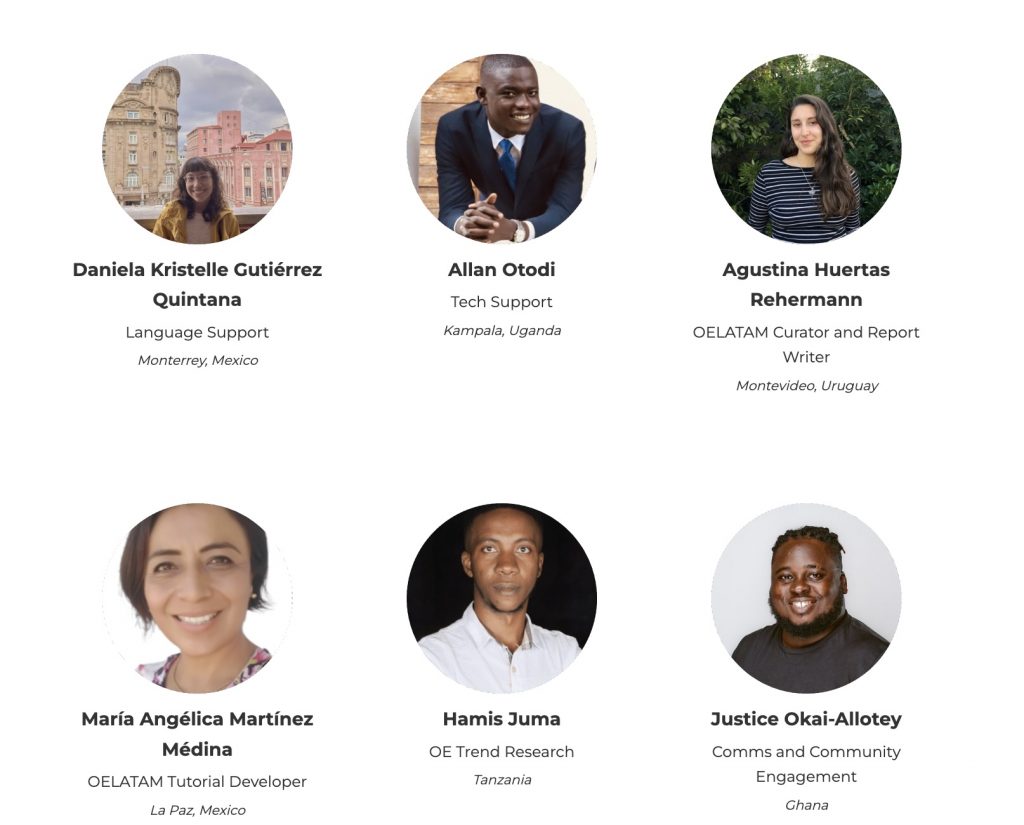 These sessions recorded at different times over the last few months. Listen in to conversations with Allan, Hamis, and Justice recorded in English and the ones with Kristelle and Agustina are recorded in Spanish.
Podcast: Play in new window | Download
We appreciate the contributions of our interns to the work of Open Education Global– stay tuned for the next opportunities for internships.
---
Our open licensed music for this episode is a track called Working Towards My Dreams by Kirk Osamayo licensed under a Creative Commons Attribution 4.0 International License. Like most of our intro music, it is from the Free Music Archive (see our full FMA playlist).
The introduction was created with the OEG Voices Mixer featuring in English the voices of Józefa F, Rajiv J, Ajita D, Lisa Y, Gino F, Lori-Beth L, Cynthia O, Lena P, Verena R, Judith S, Gardner C, Terry G, and Andy L plus en español Generador de introducción de voces aleatorias OEG, Jackie B, Marcela M, Mario B, Gloria T (learn how to add your voice to the mix).
This was another episode we used Descript for transcribing and editing audio in both English and Spanish that has enhanced our ability to edit and transcribe our show. Thanks as well to Marcela Morales for proof reading the Spanish transcript.