This episode brings to you the voice of Maria de los Llanos Tobarra Abad (UNED Abierta) to share the story of the I Learn at Home project that was recognized with a 2020 OE Award for Excellence in the Open Resilience category.
Just five days after the Spanish government issued lockdown orders, UNED Abierta had set up this initiative to open up all of their MOOCs to help support learners around the world during this crisis. You will understand why I Learn At Home clearly earned the recognition for implementing open educational practices that support the challenges education face from the outset of COVID-19.
This is another in our series of podcasts recorded in Spanish.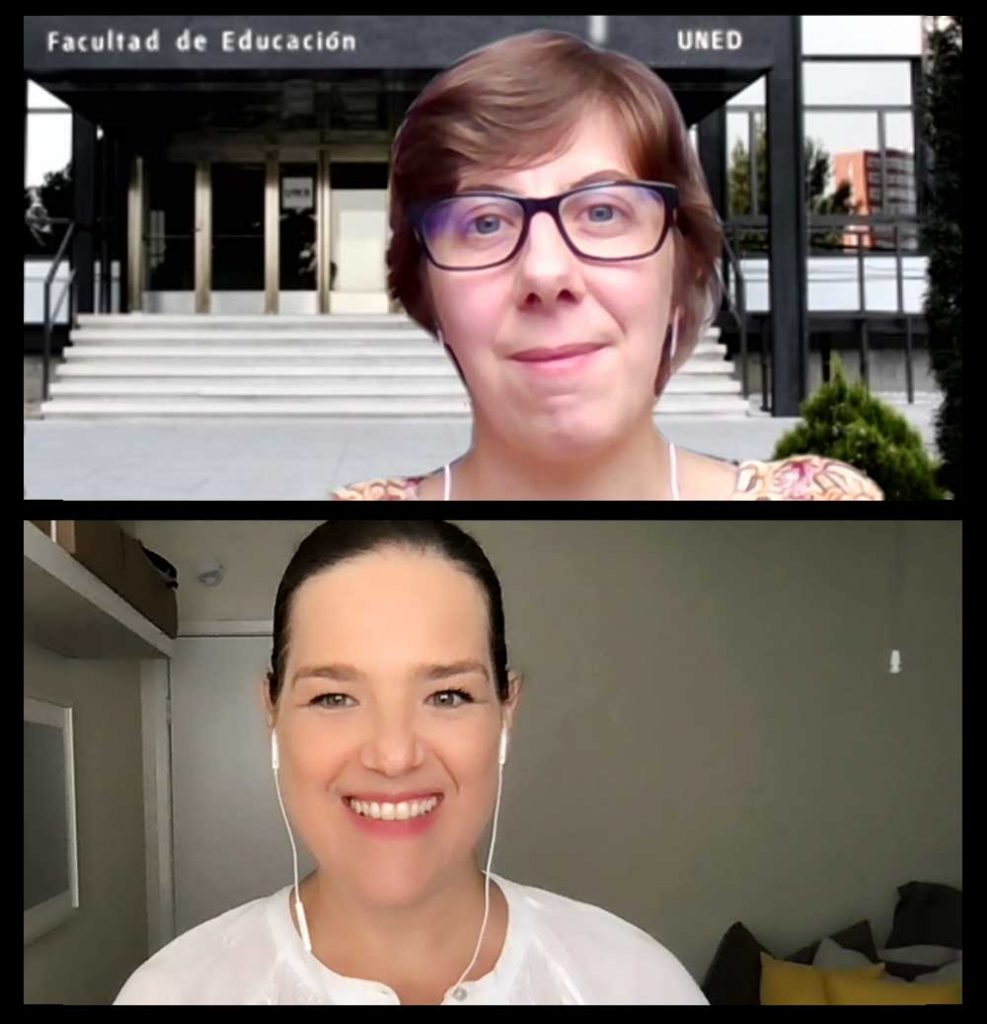 Podcast: Play in new window | Download
En este episodio escuchamos la voz de María de los Llanos Tobarra Abad quien nos comparte la historia del proyecto "I Learn at Home" de la UNED Abierta.  Proyecto reconocido con un OE Award for Excellence 2020 en la categoría de Resiliencia Abierta.
Solo cinco días después de que el gobierno español emitiera un estado de alarma ante la crisis sanitaria del COVID-19, UNED Abierta pone en marcha la iniciativa "Yo me formo en casa", desde donde se anima a profesores y expertos a abrir sus MOOC al mundo para ayudar a docentes, estudiantes y sociedad en general.
En esta charla aprendemos como un pequeño pero potente equipo logra generar un impacto que trasciende más allá de las fronteras de la universidad. La buena aceptación del proyecto desemboca en la propuesta Conecta@s, que involucró al Ministerio de Universidades, CRUE (Conferencia de Rectores), UOC y otras instituciones. Manteniendo siempre el carácter de acceso masivo, libre, gratuito y con posibilidades de acreditación.
Nos comenta María de los Llanos que la UNED Abierta es como una pequeña familia. Una unidad pequeñita compuesta de cuatro personas, una persona encargada de la parte administrativa, dos personas enfocadas en la cuestión técnica y Llanos como coordinadora, apoyando en la coordinación, la colaboración y la búsqueda de nuevos cursos.
Dentro de la UNED Abierta son los propios docentes el corazón del proyecto. Ellos se acercan a la Unidad interesados por saber cómo hacer un MOOC. Llegan deseosos de compartir sus contendidos reconociendo que es necesario y preciso hacerlo. Buscan respuestas, apoyo y directriz, que el equipo de la UNED Abierta siempre está dispuesto a ofrecer. En este contexto es que llega la contingencia de COVID-19, donde el deseo de unos cuantos profesores se convierte en la necesidad de todos. De la noche a la mañana se vuelve crucial transformar la formación presencial a una 100% en línea.
El equipo de la UNED Abierta toma el reto y se da a la tarea de crear una puesta en común recopilando y ofreciendo los cursos en abierto dentro de la universidad. Contactan a todos los docentes que tuvieran un curso dentro del repositorio y solicitan de su apoyo para abrir todos los cursos en una edición especial para esta iniciativa. Tal fue la generosidad desbordante de los docentes que logran abrir más de 300 cursos, impactando a más de 20 mil estudiantes en tan solo la primera semana.
Enlaces web
---
La música utilizada en este episodio fue "Joyful Meeting" de Crowander del Free Music Archive compartido bajo una licencia Creative Commons BY-NC (Attribution-Non-Commercial 4.0).