Listen in to this episode for an inspiring and joyous story about an international project about openness, told as a children's picture book called "Together". We together met with representatives of the GOGN Picture Book project which earned a 2021 OE Award for Excellence in Open Innovation.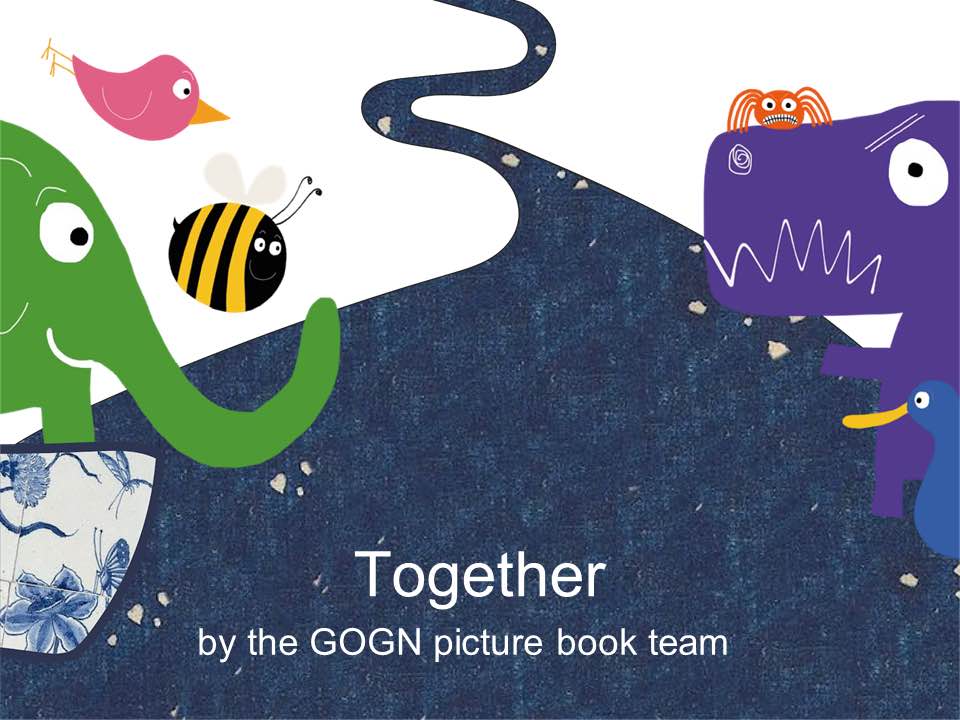 This picture book is for young children and adults alike. It can be read and explored together. The story is about three friends who went on an adventure down the river to build a playground. On their way they meet other animals who seem to put obstacles in their way. Read the story to discover what happens next.
Written as a book for children, the adventures of the animal characters in a journey work to demonstrate the concepts of openness for an audience of any age. As an OER itself– incorporating CC0 images from the Rijksmuseum, shared as remixable content, and translated into 30+ languages– everything about how this project played out aligns with the projects aims of supporting the UN Global Sustainable Development Goal 4, "Quality Education for All."
Supported by a 2020 Global OER Graduate Network (GOGN) Fellowship, the project was organized by Chrissi Nerantzi (UK) and contributors to the book included Penny Bentley (Australia), Paola Corti (Italy), Gino Fransmann (South Africa), Ody Frank (UK), Bryan Mathers (UK), Verena Roberts (Canada), and Helen Pulker (UK). Thanassis Frank (UK) created the interactive Doodlefan web app that we will hear more about.
We were fortunate to convene part of the team for this conversation– Paola Corti, Chrissi Nerantzi, Ody Frank, Nassi Frank– along with OEG's Marcela Morales and Alan Levine.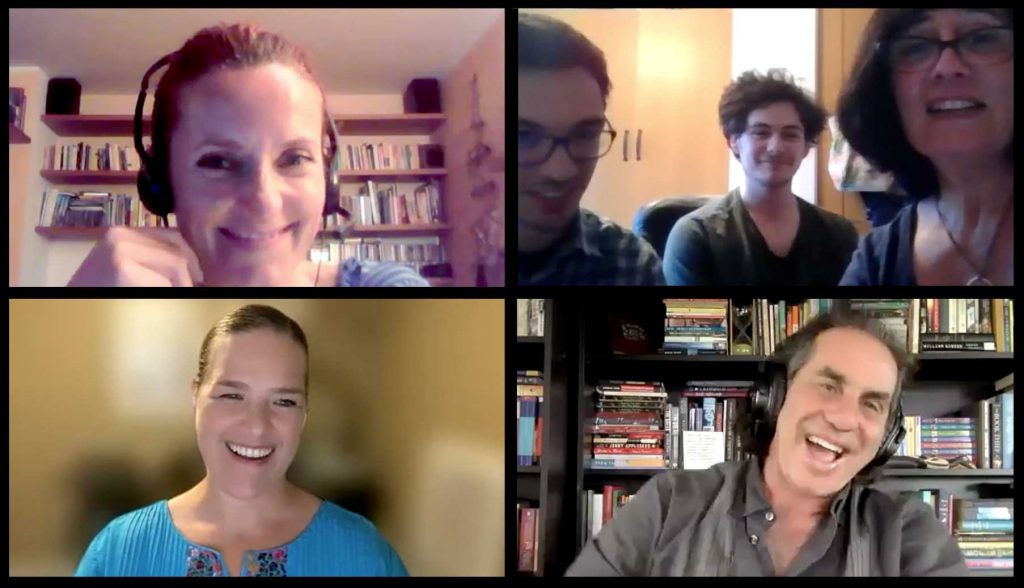 Listen in as we learn more about how Together came together and more (plus, listen to the end for some special bonus content).
Podcast: Play in new window | Download
Open Education is often discussed in a higher education context, almost exclusively. For me, that is limitation. There is an opportunity and a need to start much much earlier.

…

[Translation] was very important to do, because as we know OER is dominated almost being exclusively in English and we wanted from the outset, while it as not part of the project plan required by GO-GN, to translate into multiple languages. we felt that this was an opportunity and a need to do before we finished the project

Chrissi Nerantzi
This opportunity was interesting for many reasons. Being able to bring a message with simple words– the less we could add to the text made it even better. And for us it was a way to convey our messages in more effectively.

….

Picture books cross generations, it is a good chance for us to discuss the values with different generations… a way to connect with people who know nothing about open education.

Paola Corti
Web Sites Referenced in Episode 39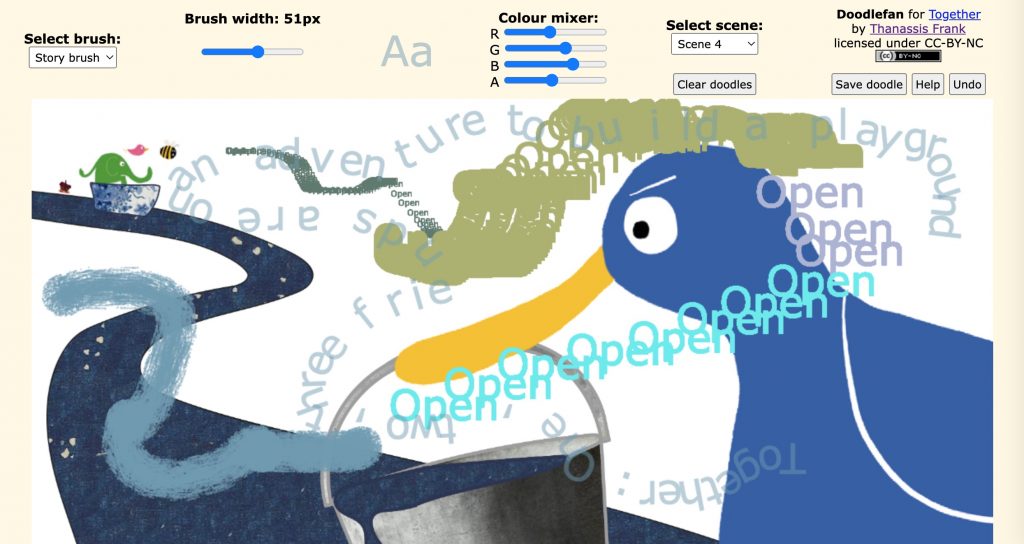 Explore Together in its many forms (make some doodles!) and with us, together, share your questions and comments in OEG Connect, such as responding to Paola and Chrissi's question of other ways educators might make use of the picture book concept.
---
Our open licensed music for this episode is from the Free Music Archive, a song called Carefree Morning by Scott Holmes Music licensed under a Creative Commons BY-NC license.
The introduction was created with the OEG Voices Mixer features voices of Rajiv J, Lena P, Alex E, Gino F, Gardner C, Shinta H, Clint L, Verna R, Wayne M, Ajita D, Jöran M-M, Wener W, Kevin H, and Bonni S (learn how to add your voice to the mix).