As 2022 moves on ahead, we are still catching up with bringing you the voices of the winners of the 2021 Open Education Awards for Excellence winners. To make the conversations even more dynamic, we are bringing groups of award winners to share their insights.
And for our first group podcast, we invited in a crowd of eight guests, representing, count them, three award winning projects based in British Columbia:
Yes, you will notice names are repeated, as the first two projects are in fact enabled by the third.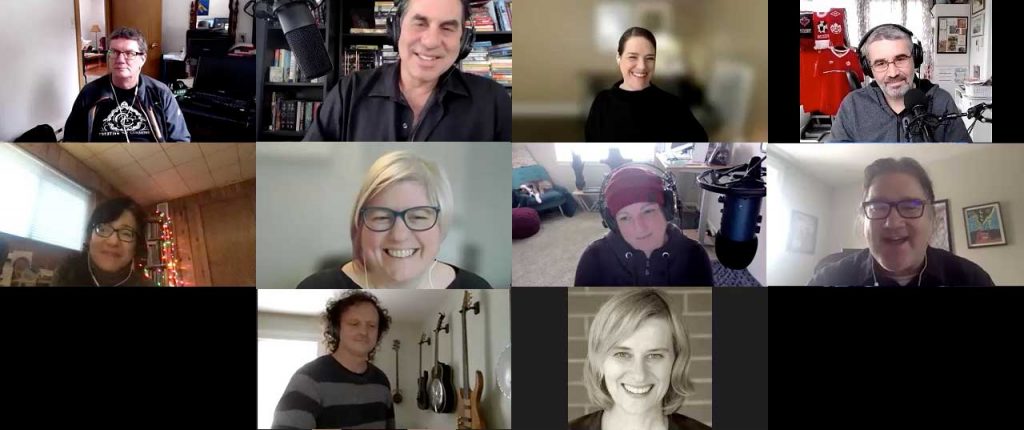 Listen in now to the conversation:
Podcast: Play in new window | Download
Notes and Quotes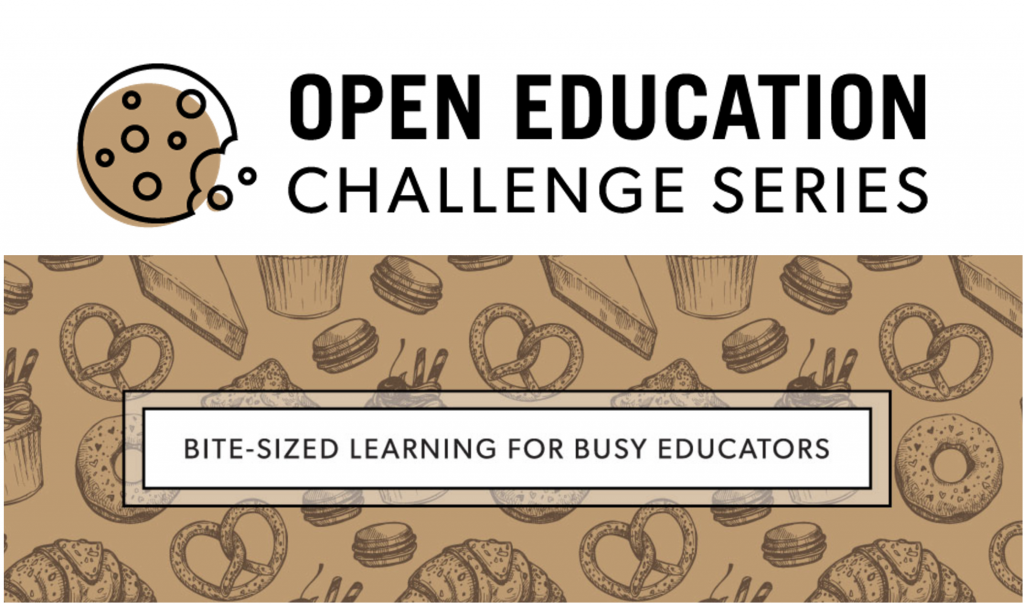 Open Ed Challenge Series https://oechallenge.opened.ca/

This was an exploration in micro learning, idea to create smaller bites of professional development informed from Tannis Morgan's experience in DS106, UDG Agora, and MuralUDG
Format of 10 challenge each taking about 10 minutes to complete, 2 per week, offered first in Fall 2020
Repeated in redone in both compressed time frames and longer periods
Sometimes some of the best learning is bite sized short and sweet is in the building and constructing of the experience, but also inviting people in

Tannis Morgan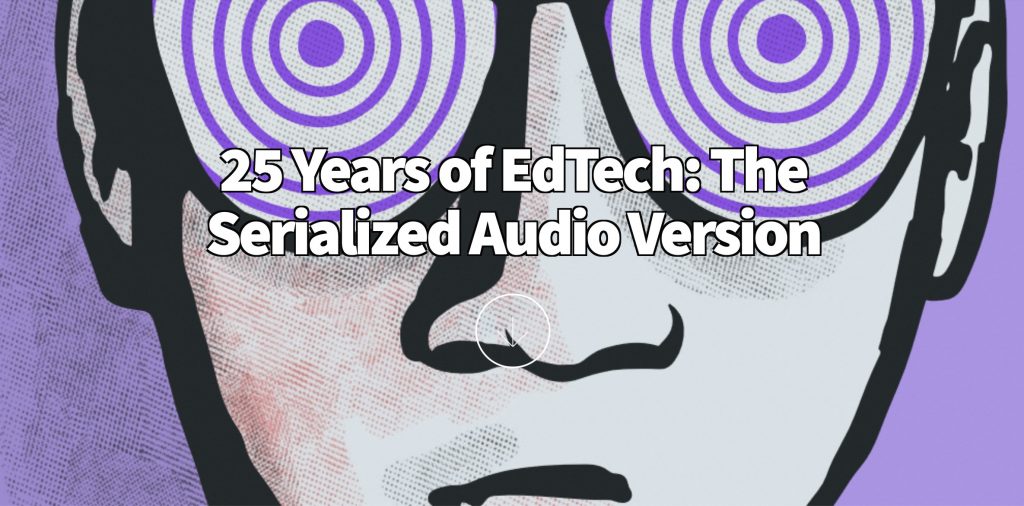 25 Years of EdTech: The Serialized Audio Version https://25years.opened.ca/

Based on the book published by Martin Weller (see the author's own book related links)
Inspired by Martin's blogged year list of books read, Clint came up with the idea for a COVID project to create an audio book version and publish as a podcast. Then he thought it would be better to crowd source the reading via colleagues.
When Laura was asked to read a chapter, she said yes, but came up with the idea to create the series of "Between the Chapter" episodes to give more people a way to participate and to expand the discussion of the chapter.
The remix is being used (and remixed) in other several other classes.
When Clint slides into your DMs on twitter with 25+ of your closest friends, you cannot not answer the call…there was already banter there.

Laura Pasquini
We were able to do this because the book was released with a Creative Commons license, so we were able to do remixes and format shifts because of the open license…. So we had reading the chapters, then talking about the chapters. That was such a fantastic addition that changed the dimension of it from just an audio book into something that was deeper and that much more rich.

Clint Lalonde
[The book] was already accessible under a CC license, but recording audio, adding transcripts, makes it even more accessible and so much more available. The publishers attached the podcast series to the profile for the book. The whole thing is knitted together, the openly licensed book is provided on an open platform, Manifold, with this project tucked into, so you can explore it as a further resource… it's just such an accessible now, it's open in all the best ways"

Anne-Marie Scott
It pushed openness in a new way. You have this openly licensed book, then the recording of it which allowed it to be openly licensed, but then the Between the Chapters component, for me, this really pushed into an exciting space of open pedagogy and extended our understanding about the potential of openness… Along with Wordle this was a highlight of my pandemic experience.

Tannis Morgan
25 Years of EdTech… it's the new pandemic sourdough starter!

Grant Potter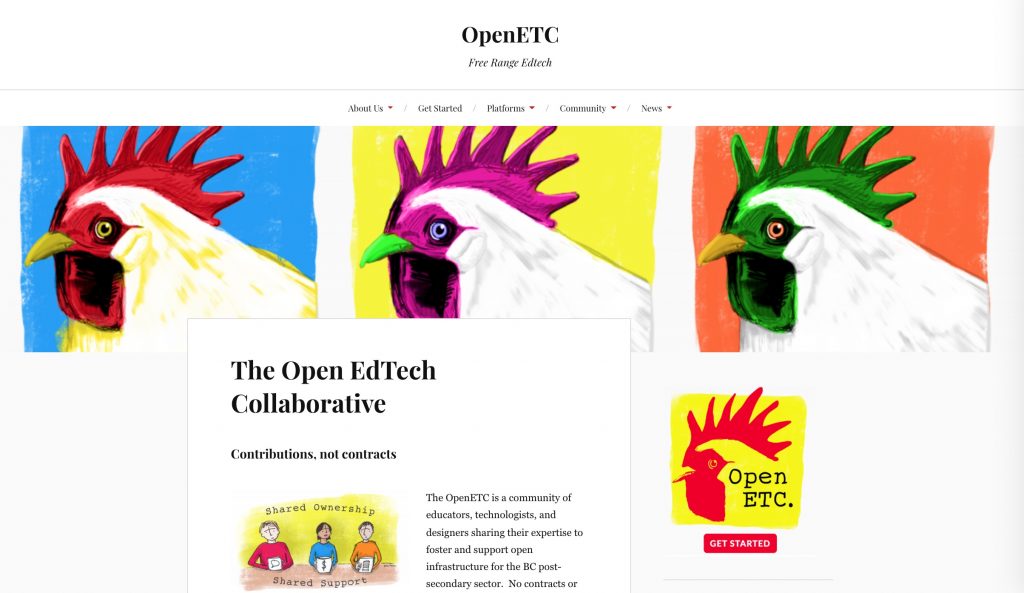 The OpenETC https://opened.ca

"Contributions, Not Contracts" and "Sharing Infrastructure along with Content"
Uses co-operative principles without being an official cooperative, a way for relieving pain points both faculty and people who work in edtech at various institutions have, putting the tools in the hands of people who need to use them in a simple way, without a lot of forms.
Three main platforms offered for use by any educator or student at B.C. Higher Education institution
Support from BCcampus (financial), Thompson Rivers University (support staff time), other institutions (technology resources, tutorials)
Parallel co-operative projects
What's with the chickens? That came from brainstorm session with Bryan Mathers from descriptors of "free-range tech" plus one part "death metal rooster."
Of you believe open practices require open tools, which I do, then how do you put them in the hands of educators? The OpenETC solves that problem, the community that comes together around that, I think we are just starting to see the fruits of that.

Tannis Morgan
We have lots of examples of where the platform fills the gap in terms of missing tools in institutions, both of these projects [Open Challenge Series and 25 Years of EdTech] are ones that belong to a bigger community. In any other case they would have to be hosted on a branded web site, but there's something about being in that more egalitarian community owned space that reinforces the community nature of these projects.

Anne-Marie Scott
There's really some interesting problems to solve. I think of it as a million-sided Rubik's cube and maybe one time I can get one side the same color.

Troy Welch (on supporting the infrastructure)
Infrastructure is one thing but we also have all of these spaces. We meet on a regular basis, we have other people in the community. Uf I want to find volunteers, I can just throw a message in a Mattermost chat, "Hey can someone help me?" There are people there who can help out, so the community piece is really huge. The infrastructure is there, but there is also a community that supports the infrastructure, and supports the projects built on he infrastructure.

Clint Lalonde
Mattermost is a light weight collaborative platform but also extensible… it makes folks started more quickly than say Teams. most people can get on board in 15-20 minutes.

Grant Potter
"What I like about this model is it lets people play at the scale they are able to play at. BCcampus is able to give money. TRU is able to give time. Other institutions are able to give a little bit of a technology resource or can hire a co-op student to create some support materials. It's not a one size fits all model…. it allows everybody to come in an play and doesn't have one price for admission to come in and be part of that community… it explicit tries to eliminate barriers by having all these different ways to contribute and all these different ways to participate."

Anne Marie-Scott
Learn more about these award winners and much more at https://awards.oeglobal.org/.
---
The music for this episode is from the Free Music Archive, one of three chicken themed song titles we offered the group. The song pick was Pick a Chicken by Jaudas' Society Orchestra shared under a Creative Commons CC BY-NC license.
If that's not enough chicken music, the other ones we had picked out include Countdown (the chicken) by Mahjongg, Balcarabic Chicken by Quantum Jazz and Chicken Dance by Parallel Park. Plus Grant Potter shared the original Death Metal Rooster video.
Voice credits for our remix introduction include Alex E, Paul S, Judith S, Cynthia O, Rajiv J, Lori-Beth L, Shannon S, Kristin H, Isla H-F, and Ajita D. Explore the remixer and add your voice to our sources.